No Preservatives | No Artificial Sweeteners | Handcrafted Weekly | Free Shipping on Orders Over $50
Delicious Elderberry Syrup & Fire Cider
SHOP ALL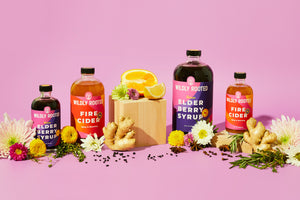 All the good stuff. No fillers. Ever.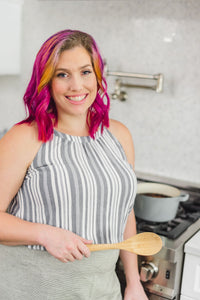 We are moms - makers on a mission to make our world a little brighter, healthier, and full of life. We are natural caregivers. We are here for the everyday superheroes - the small acts of care that make a big impact. We help people live healthfully.
Learn More
Subscribe and save!
Save 10% on your favorites!
Don't worry...You can swap, skip, or
cancel anytime.
Shop now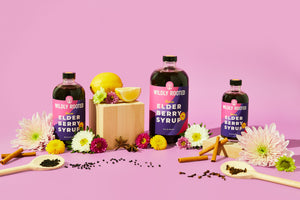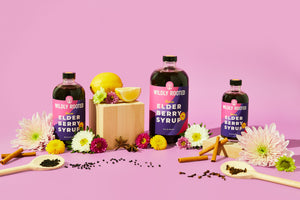 What people are saying
"I used to buy elderberry syrup at the grocery store…And then I found Wildly Rooted and it does not compare. You can really taste the quality."

CHRIS H.
"This syrup is amazing and works like a charm. Stops colds, flu, allergies in their tracks. Great taste. Affordable price. Thank you so much for making such an excellent product that is so beneficial for my family's health. "

JESSICA P.
"I use the fire cider everyday in my salad dressing and it's so good! I sometimes just take a shot of it to get my day started off right. Also huge bonus that it's filled with amazing things. I will definitely keep buying.

KRITSIN S.